We aspire to lead the world in innovating life-changing vision and eye care products because when people see brilliantly, they live brilliantly.
Alcon is the global leader in eye care, dedicated to helping people see brilliantly. With our 70-plus-year heritage, we are the largest eye care device company in the world – with complementary businesses in Surgical and Vision Care. Being a truly global company, we work in over 70 countries and serve patients in more than 140 countries. We have a long history of industry firsts, and each year we commit a substantial amount in research and development to meet customer needs and patient demands.
Our leadership is grounded in cutting-edge innovation and breakthrough technology, transforming the way we treat eye diseases and eye conditions. We have the widest array of eye care offerings in the industry with products organised into two business: Surgical and Vision Care.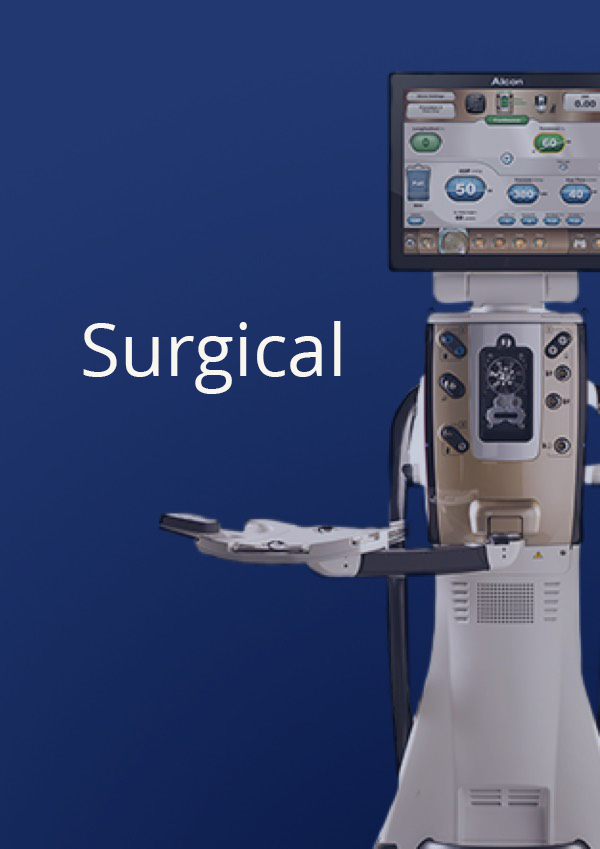 We offer the industry's most complete line of ophthalmic surgical products, enabling surgeons to achieve the best results for their patients. Our surgical portfolio includes technologies and devices for cataract, retinal, refractive surgery, as well as advanced technology intraocular lenses (ATIOLs) to treat cataracts and refractive errors, like presbyopia and astigmatism. We also provide advanced viscoelastics, surgical solutions, surgical packs, and other disposable products for cataract and vitreoretinal surgery.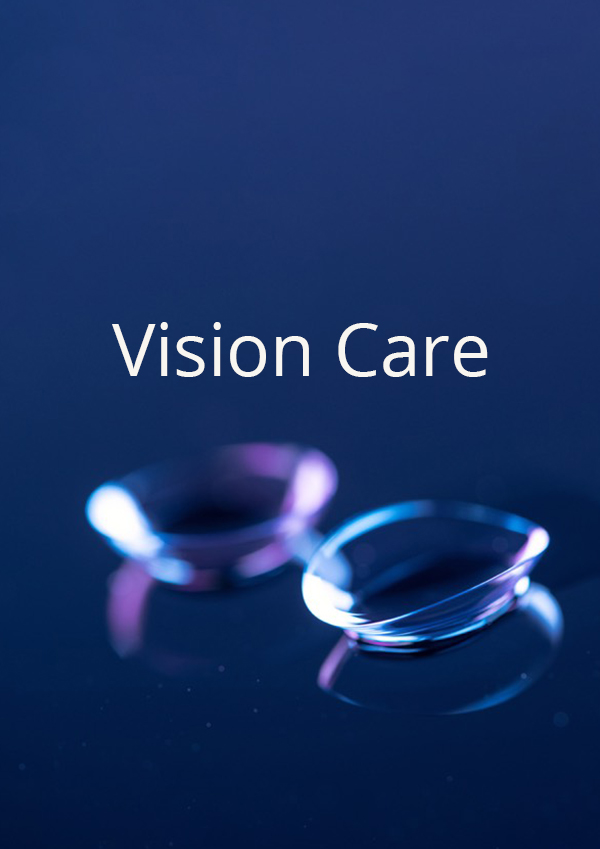 We are one of the largest manufacturers of contact lenses and lens care products. Our Vision Care portfolio offers a broad range of daily disposable, reusable and color-enhancing contact lenses alongside a comprehensive portfolio of ocular health products. These include products for dry eye, contact lens care and ocular allergies, as well as ocular vitamins and redness relievers.
Alcon's corporate giving efforts, including the Alcon Foundation and Alcon Cares, help people around the world by increasing access to quality eye care, driving eye care provider training skills-transfer while strengthening the communities in which we live and work.
Access, Training, Engagement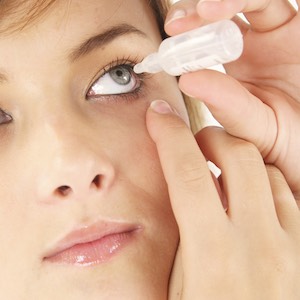 We are committed to increasing access to quality eye care for people everywhere. Through our donations and partnerships, we help organisations deliver eye care services to hundreds of thousands of patients worldwide every year.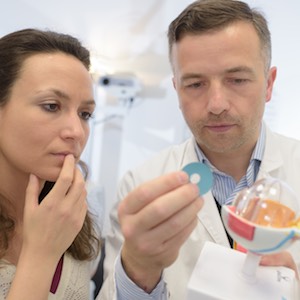 Increasing access to quality eye care is impossible without first expanding access to hands-on training and education. We support programs that provide learning opportunities for eye care professionals around the world.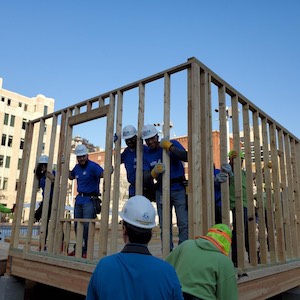 Our people strive to make a personal difference in the world. Alcon associates worldwide help strengthen their communities by volunteering their time and resources to support local organisations that serve those communities.
Preserving sight and the beauty that comes with it
Sight is precious. That's why Alcon is dedicated to preserving sight and the beauty that comes with it. Through the Alcon Foundation, Alcon Cares and our affiliates, Alcon partners with eligible charitable organisations to provide monetary, product and equipment donations, with the goal of improving sight around the world.
Responsible Business Practices
"At Alcon, we believe that diversity and inclusion strengthen our culture and people, and are essential to our success as an organisation. We strive to work with associates, partners and suppliers who reflect the diversity of the communities we serve, and by doing so, deliver the best products possible."
David Endicott, CEO, Alcon
A job at Alcon offers an opportunity to change the world for the better.
Explore your opportunities: